THE CHURCH OF SCIENTOLOGY
PRETORIA
It is with great pride we welcome you to our Church.
Since 1968, we have served a growing congregation in Tshwane. Today, we are honoured to extend our help to all communities from our new home in the heart of the nation's capital.
Our Church realises Scientology Founder L. Ron Hubbard's vision that all Churches of Scientology become what he termed Ideal Organisations (Orgs). Ideal Orgs not only provide the ideal facilities to service Scientologists on their ascent to higher states of spiritual freedom, but they also serve as a home for the entire community and a meeting ground of cooperative effort to uplift people of all denominations.
To that end, we share our Church and our many humanitarian and community outreach programmes. Moreover, we look forward to working with every group and individual committed to freedom for all South Africa, in the same spirit of unity with which our Rainbow Nation was forged. Together, we can attain our common dream of a flourishing future for all.
Our doors are open. Our help is yours.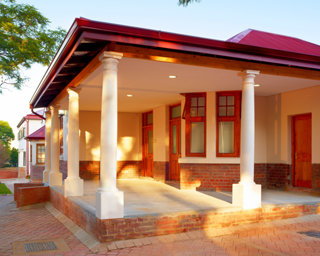 The five heritage homes that comprise the Church of Scientology's campus stand on Stanza Bopape Street in Arcadia, just steps from Embassy Row and the Union Buildings. Built between 1902 and 1908, they pre-date the government centre and represent Arcadia's emergence as a residential suburb.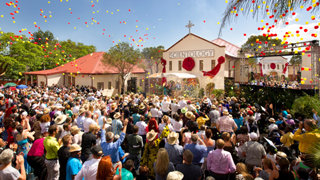 On Saturday, February 23, more than a thousand Scientologists and their guests celebrated as a ribbon fell to herald the opening of the new Church of Scientology Pretoria. National, provincial and city dignitaries and South African royalty joined Church officials for the dedication ceremony.